Abriza: of decorations and gold
Abriza is a high-end scent brand, offering candles, diffusers and pebbles that create the desired atmosphere in the home.
Founded by Abriza el Ghandour, a Lebanese designer, this brand is located in the 9th Arrondissement of Paris, in a boutique with a decor as chic as the one of a luxury perfume house.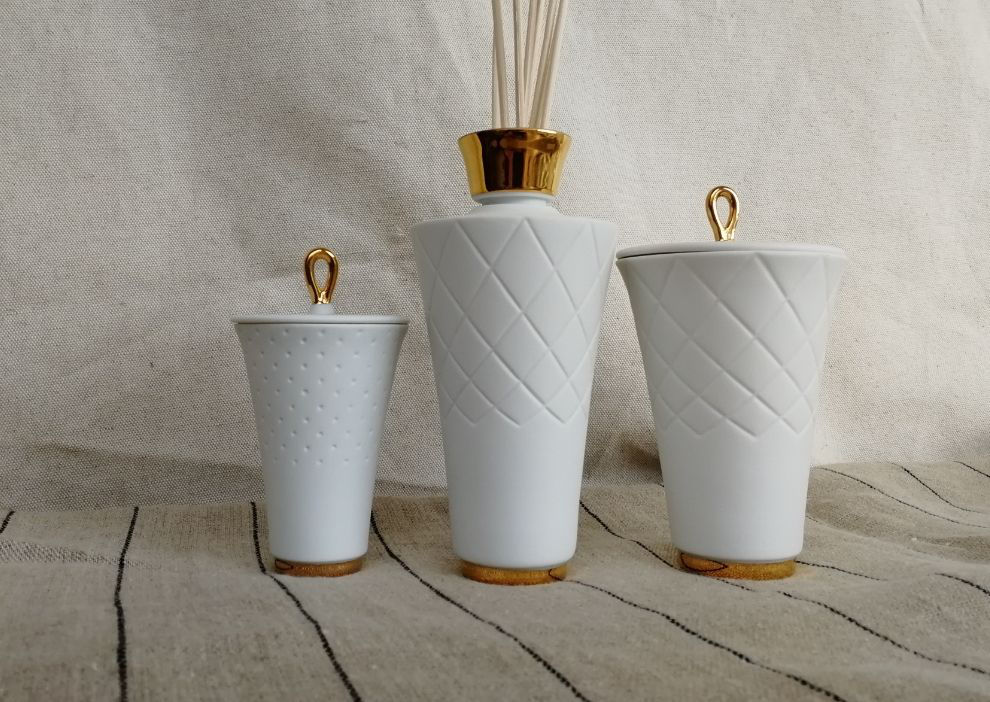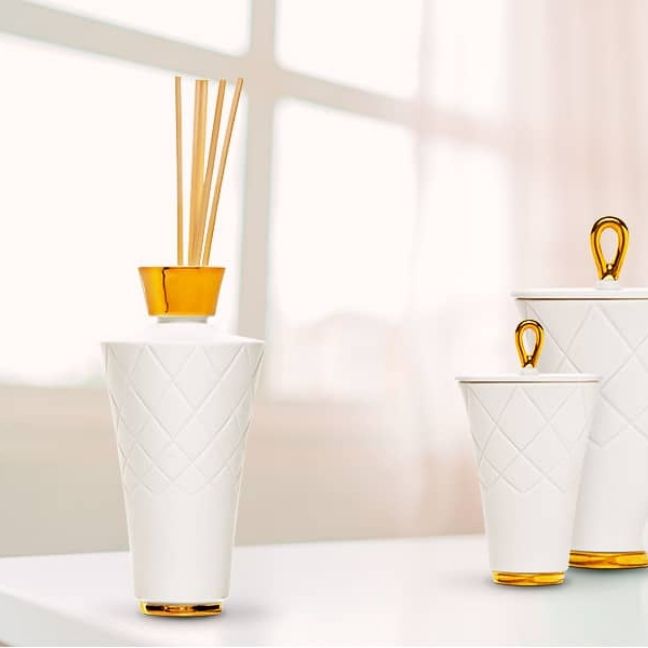 The customer
When Abriza contacted us, she was in the launching phase.
Her expertise in the world of perfumes guides her in the development of a range of scented products.
She naturally turned to us after several months of research and testing with other porcelain manufacturers.
At the beginning of our collaboration, she quickly understood the value of working with a company like ours to create the designs she had chosen for the launch of her brand.
The challenge
So, we had to develop a range of candle jars and diffusers with engravings specific to the client's universe. We designed 2 candle jar shape and one diffuser shape with five different engravings and finishes in 24 carat gold.
The challenge taken up
We worked extensively on the search for the shape in order to demold without seams and therefore avoid the alteration of the engravings.
---
To meet the request for the integration of gold, we made enameled feet, which allowed us to paint the gold with a brush.    
Parts, such as the knob of the lid or the neck of the diffuser, required technical adjustments to respect the aesthetics desired by the customer.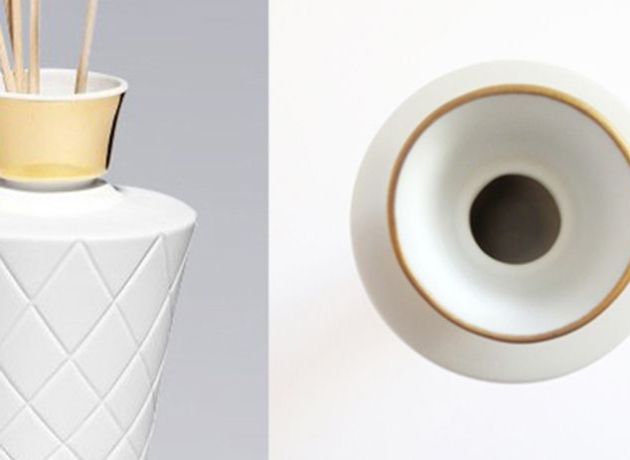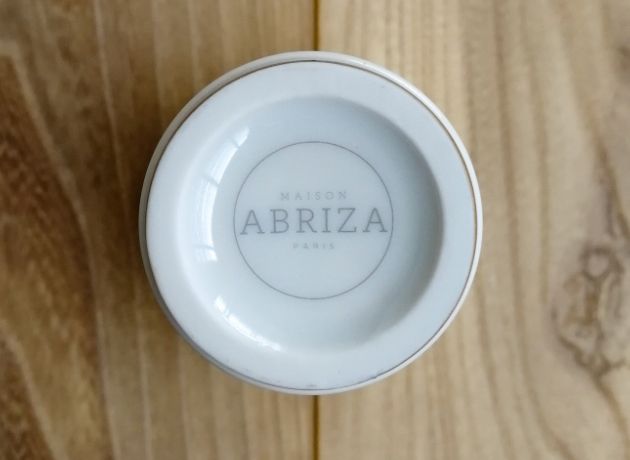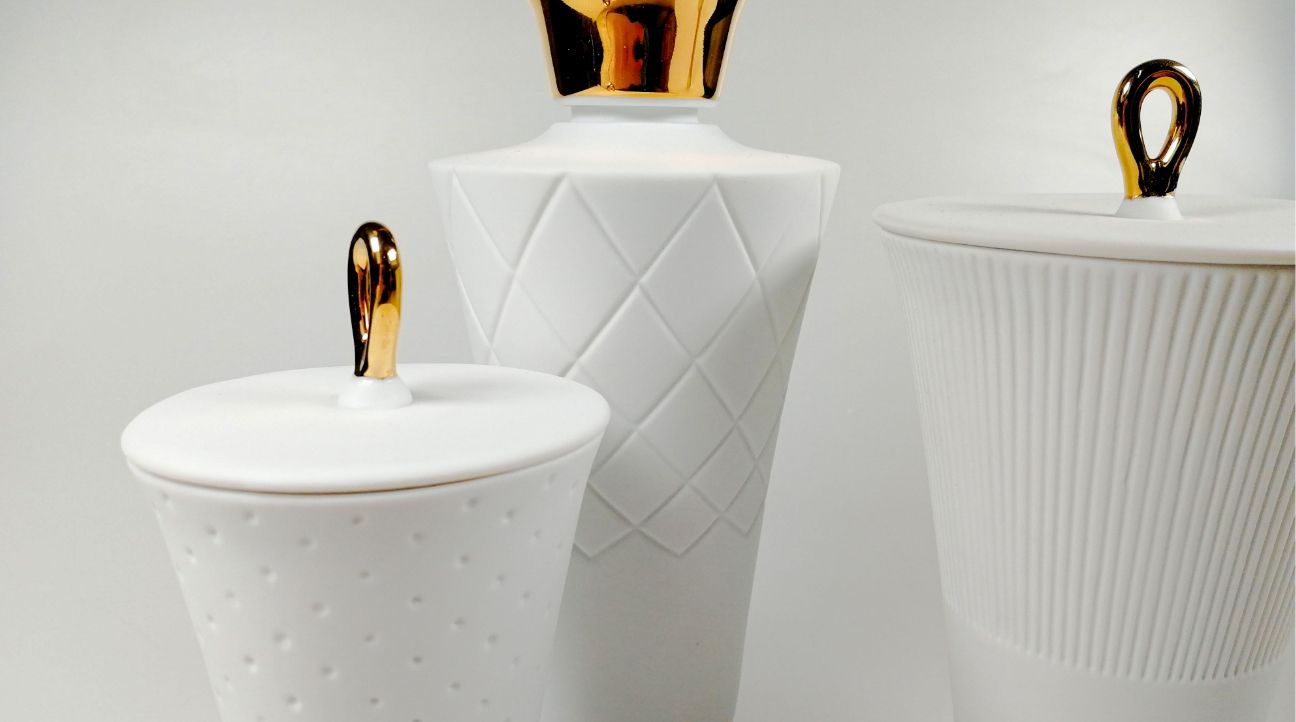 The result
The shape of the candles goes beyond the usual standards and asserts the identity of the brand. We are happy to have succeeded in creating authentic decorative objects which welcome magnificent scents.