Larsen: the strength of Cognac, the subtlety of porcelain
Larsen is a major player in Cognac. Founded in 1926 by a young Norwegian who was charmed by the region, Larsen has become one of the best brands of this famous spirit.
Recognizable by its coat of arms, the Drakkar, Larsen has never ceased to want to develop further, always maintaining the refinement for which it is renowned in France and throughout the world.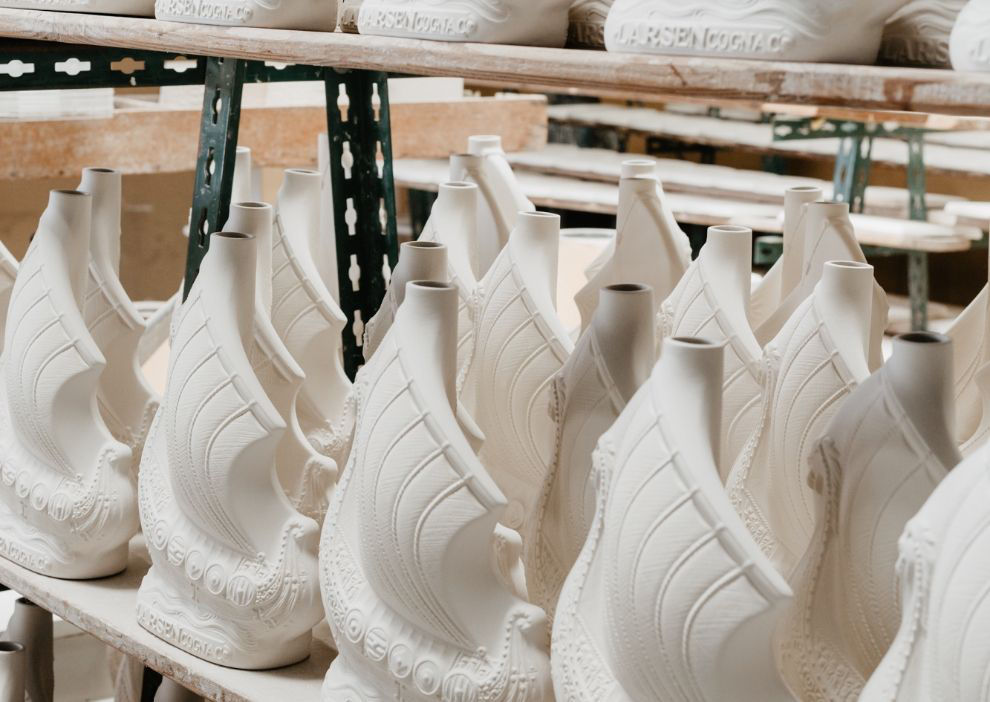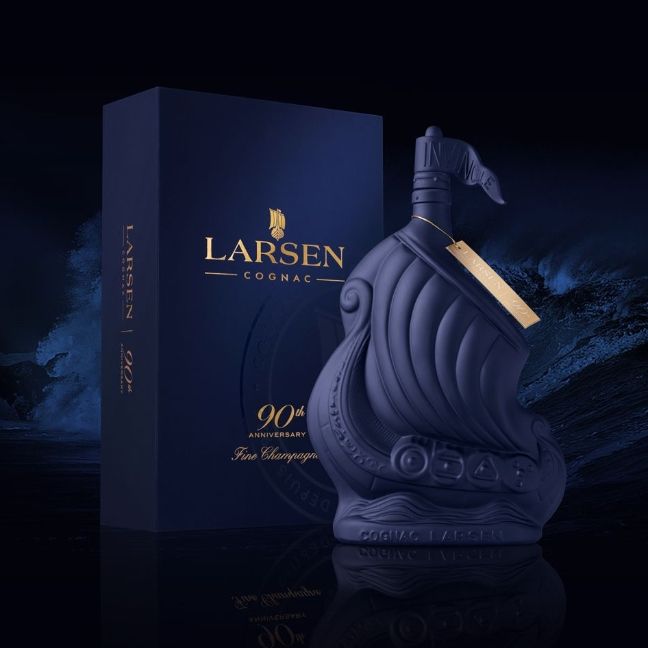 The customer
Larsen is constantly developing iconic products that symbolize its world. The Drakkar is obviously one of these symbols.
For the brand, it was above all a question of reproducing it in its initial form, thus offering its customers a timeless bottle-object.
The challenge
They asked us to create this shape in porcelain more than 40 years ago, from which standard and specific versions for events or collectors have been designed, in quantities ranging from a few dozen to several thousand.
The challenge taken up
The most important characteristic of a bottle is that it must be waterproof.
---
Therefore, we have developed a suitable capping system that guarantees a perfect seal. This avoids the deformations caused by the shaping of the porcelain.
Moreover, the brand's iconic Drakkar doesn't have a singular shape. After many tests and adjustments, our designers were able to develop a model that allows easy removal from the mold and production.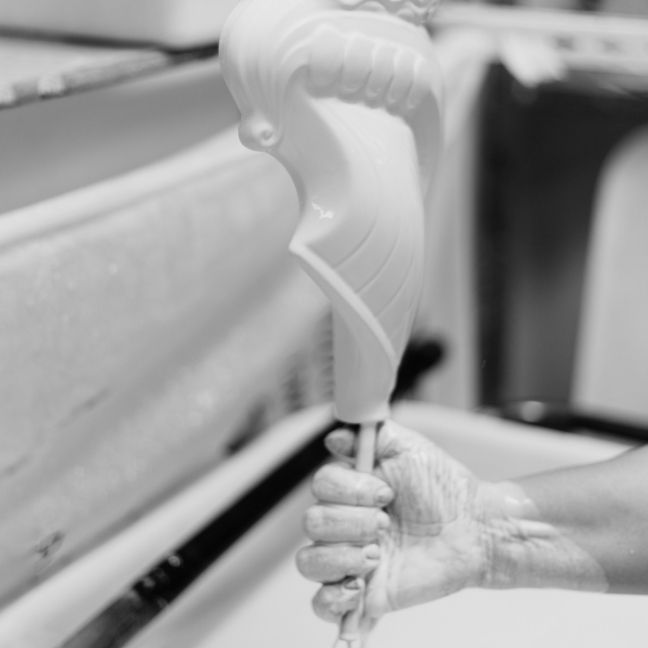 The result
Generally, porcelain allows the development of a standard shape that can be reproduced in an infinite number of decorations, whatever the desired quantities. Whether it be bisque, sprayed color backgrounds, colored enamels, Grand Feu enamels, decals, or hand-painted, there are so many solutions to create a wide variety of designs within very limited series. With Larsen, this solution has been applied for four decades, demonstrating the confidence that this great Cognac company has in us.