Rebatchi: a candle jar on a gold stand
Rebatchi is a young high-end perfume brand founded by Mohamed Rebatchi.
Born in Paris, this Franco-Algerian entered into the vocation of perfumery as a child, without anything that would predestine him to creating fragrances and to surrounding himself with renowned perfumers.
Today, his perfume house brings new scents to those who want to leave a rare and memorable smell in their footsteps.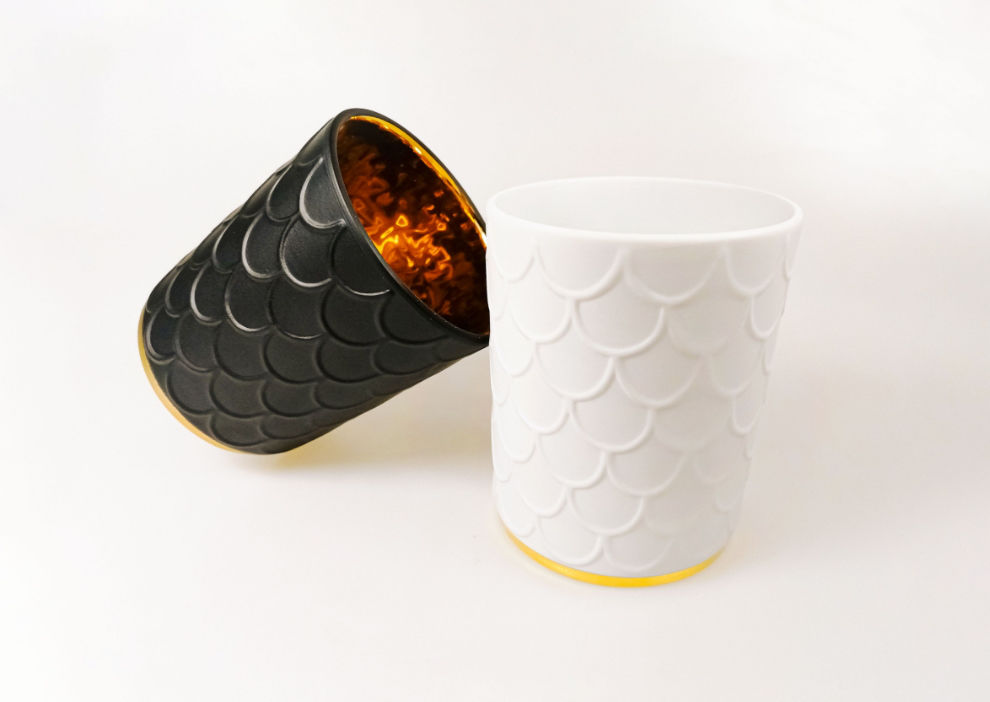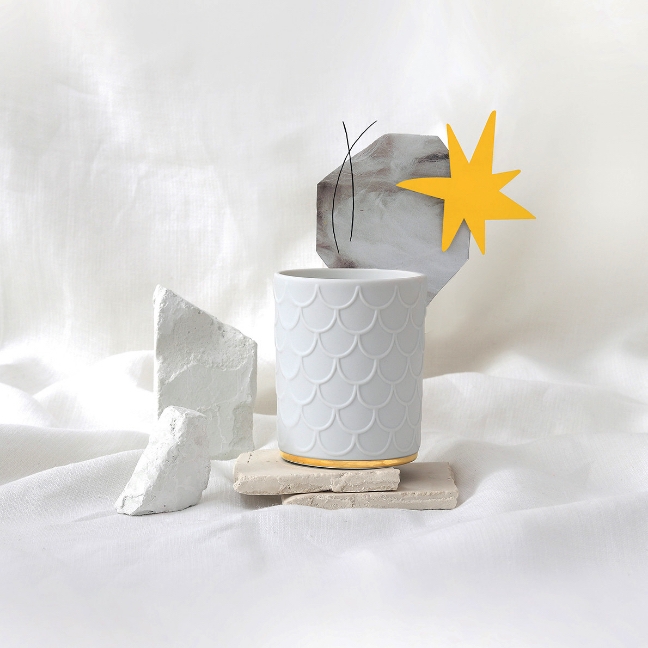 The customer
Now recognized as one of the up-and-coming luxury perfume brands, Rebatchi wishes to grow its name through other scented products that are equally exceptional.
The candle is obviously an essential product to bring the home into a new dimension, that of interior comfort and olfactory memories. To welcome these candles in a case corresponding to their value, Mohamed Rebatchi called upon us.
The challenge
The customer wanted a decoration reminiscent of scales, oriental maashrabiyas, honeycombs or the slow and regular movement of waves. We created a candle jar with the decoration desired by the client, all resting on a gold base.
The challenge taken up
The straight shape of the pot does not facilitate seamless removal from the mold. Our specialists were able to meticulously remove the seams step by step, without altering the decorative scales.
Then, we decorated the foot in gold.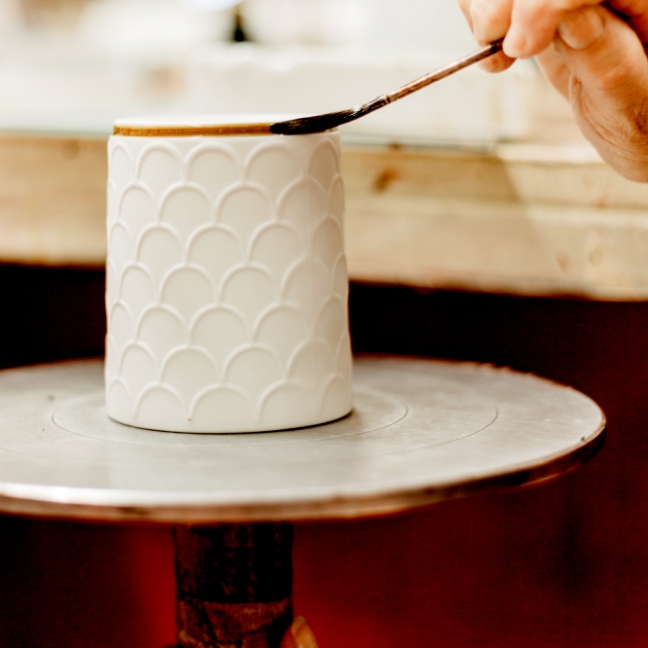 The result
We are proud of the result of this candle jar which shows the quality of our porcelain like a lace. Existing in white or black, married to a golden base, it is a product of an exceptional refinement. It is a perfect response to the client's request to maintain the sobriety of his products, while adding a clearly identifiable visual touch.