The Material
Born from the unexpected discovery of a kaolin deposit in 1765, Limoges Porcelain evolved through the centuries and technologies without changing its roots, its unique and ancestral know-how.
The porcelain finds its place in the design community, which revealed a real source of innovation and value creation. This allowed it to open up to new mode of expression. In this way, the Limoges porcelain was able to respond to industries need, by offering responsible high-end solution full of authenticity.
From the rock to the object.
Completely non-porous, Limoges Porcelain lets light pass through its incredible material. As well as these distinctive signs that make it a rare and unique material, there is also the pure and crisp sound that it makes when you make it clink.
Limoges Porcelain owes these properties to its composition made of three minerals: kaolin, quartz, and feldspar.  Their perfect chemistry is revealed during the firing afterseveral manipulations, exquisitely accurate work like that of a goldsmith, gives substance to the material.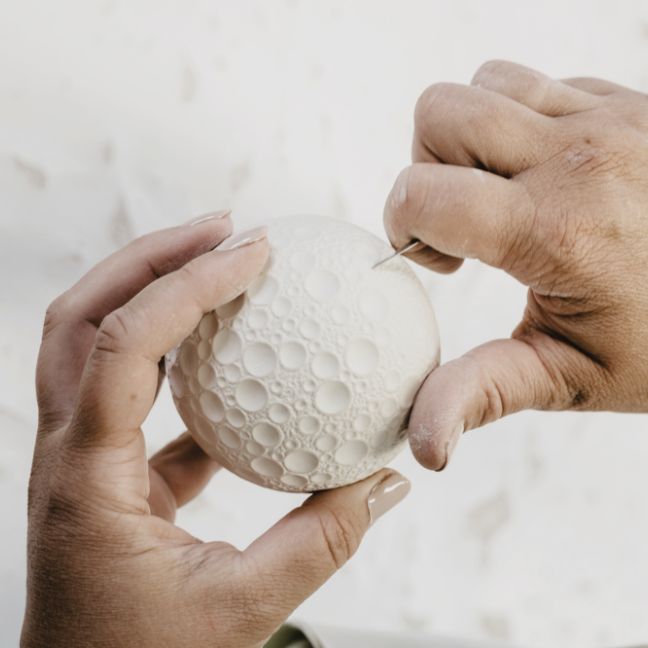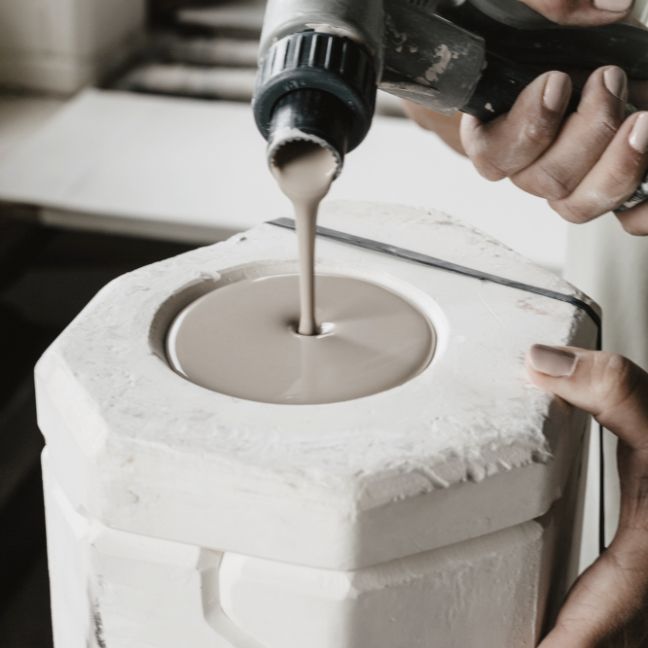 A product in harmony with our time.
In a society searching for meaning, Limoges Porcelain naturally finds its place. More than just a French creation, it gives to us a real reconnection to what is really important, thanks to the brands who choose it.
Natural and infinitely recyclable, Limoges Porcelain is the result of traditional crafts and excellent know-how. What is better able than porcelain to embody the quality and durability so important for today's consumers?
A worthy legacy of three generations who helped forge the story of Artoria, our technical and artistic know-how, combined with the quality of our creations, led us to be awarded the prestigious "Living Heritage Companies" label in 2017.
Find out more about porcelain