A cast iron casserole dish decorated in the same way as Limoges Porcelain.
An iconic brand worldwide, Le Creuset customizes some items in its catalog on the international market. In this way, the brand creates exclusive new products which delight fans of the brand.
Le Creuset asked us to imagine one of these exclusive products: a cast iron casserole dish decorated in the same style as Limoges Porcelain.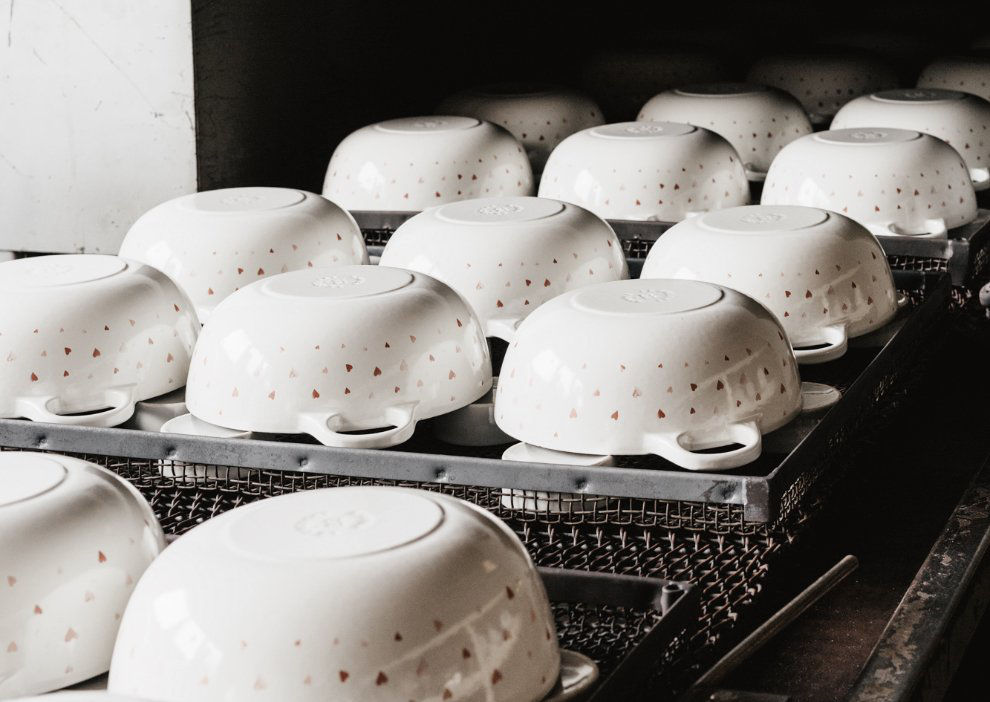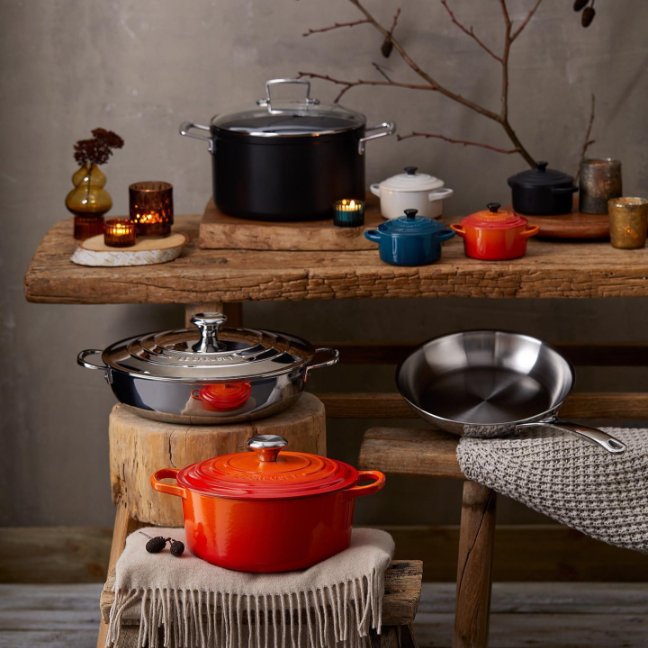 The customer
With a century of history and know-how, Le Creuset is a wonderful French company famous for its iconic cast iron casserole dishes. Classical or contemporary, they are passed on from generation to generation and are known to improve with time.
So, it comes as no surprise that they are thought of as a legendary product.
The challenge 
When we decorate a porcelain piece, we use chromos, which are decorations printed by silkscreen printing on specific sheets of paper that we transfer onto the material by wet process.
For the decoration of Le Creuset casserole dishes, it was necessary to adapt the chromos to a completely different material, cast iron. All this while ensuring technical feasibility and guaranteeing a level of quality that matches with the brand Le Creuset and the image of Limoges Porcelain.
The challenge taken up
To tackle this incredible challenge, we decided to create decorations with colors appropriate for firing on cast iron, which can resist abrasion and acid attacks.
---
Therefore, we had to use a smaller color palette than the one we usually use for the decoration of Limoges Porcelain. For each new decoration, this constraint requires research, clarification, and test phases with a chromos specialist and the teams of the brand Le Creuset. The firing of the decorations on the cast iron also required extensive research, as the parameters vary according to the type of glaze, the components of the decoration, the shape, and the size of the item. The difference in temperature is very small (about 4 to 5 degrees), allowing good color development and great durability of the decoration without changing the quality of the glaze.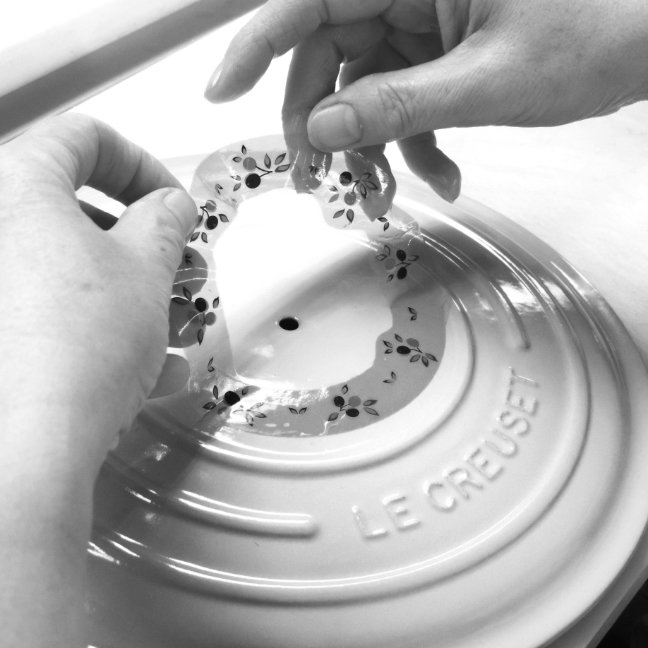 The result
We are proud to have created this unique casserole dish for Le Creuset, which so beautifully incorporates the style of Limoges Porcelain. We are even prouder to perfectly respect all the initial specifications and that the quality of the final product measures up to the reputation of our companies. Just as we are both different, this creation combines technical innovation and the tradition of French know-how.